639
❤
This Month
183,836 Total Hearts
Donate your hearts to this project
The Ocean Cleanup
Every year, millions of tons of plastic enter the oceans primarily from rivers. The plastic afloat across the oceans – legacy plastic – isn't going away by itself.
OVER 5 TRILLION PIECES OF PLASTIC CURRENTLY LITTER THE OCEAN
Trash accumulates in five ocean garbage patches, the largest one being the Great Pacific Garbage Patch, located between Hawaii and California. If left to circulate, the plastic will impact our ecosystems, health, and economies. Solving it requires a combination of closing the source, and cleaning up what has already accumulated in the ocean.
A SIMPLE IDEA TURNED INTO A MOONSHOT PROJECT
The Ocean Cleanup is designing and developing cleanup systems to clean up what is already polluting our oceans and to intercept plastic on its way to the ocean via rivers.
A significant percentage of the plastic that enters the oceans from rivers and other sources during a transfer that can take many years, drifts into large systems of circulating ocean currents, also known as gyres. Once trapped in a gyre, the plastic will slowly break down into microplastics and become increasingly easier to mistake for food by sea life.
OCEAN SYSTEMS
Going after the plastic in the garbage patches with vessels and nets would be costly, time-consuming, labor-intensive, and lead to vast amounts of carbon emission and by-catch. That is why The Ocean Cleanup is developing a passive ocean cleanup technology, that moves with the currents – just like the plastic – to catch it. By deploying a fleet of systems, The Ocean Cleanup has estimated to be able to remove 50% of the Great Pacific Garbage Patch every five years.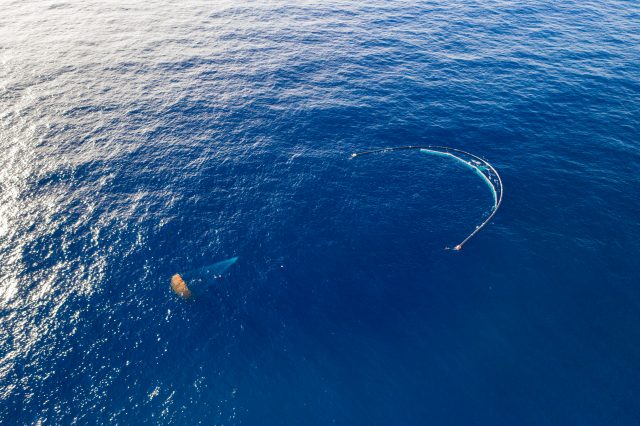 The concentrated plastic will be brought back to shore for recycling. Supporters can now register to get early access to the first products made of verified ocean plastic. The revenue gained will help fund the cleanup expansion to the other four ocean gyres.
INTERCEPTORS™
The Interceptor™ is the first scalable solution to prevent plastic from entering the world's oceans from rivers.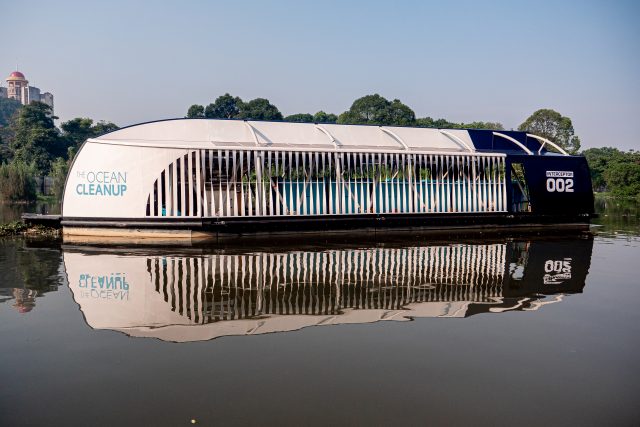 It is 100% solar-powered, extracts plastic autonomously, and can be placed in the majority of the world's most polluting rivers. Together with corporations and governments from all over the world, we plan on tackling 1000 of the most polluting rivers all over the world in the next five years.
The Ocean Cleanup is a project; it is our ultimate goal to reach a 90% reduction of floating ocean plastic by the year 2040.
The Ocean Cleanup
https://theoceancleanup.com/