474
❤
This Month
29,671 Total Hearts
Donate your hearts to this project
Novak Djokovic Foundation
We are a group of passionate and determined people who want to make a difference and who deeply believe that every child matters.
By giving every child the opportunity to receive a quality preschool education, we are giving them a chance t0 flourish. To know the joy of success.
To believe that they are worthy of their dreams. Early childhood education is the foundation upon which they will stand for the rest of their lives, and the foundation for the future of our world.
How We Work
We ONLY invest in projects that are going to be sustainable.
By taking a collaborative approach and working alongside local authorities to train and empower teachers, we create self-sustaining schools and programs that will help children realize their dreams for the rest of their lives.
What We Do
The Novak Djokovic Foundation is focused on Early Childhood Education (ECE) and Early Childhood Development (ECD).
Both prepare children as they progress through life and face new challenges. With the right support, any child can become a winner in the field of their choosing.
School Adaptations
We work closely with local authorities to obtain all relevant permits and licenses to either refurbish an existing structure or, where no such structure is available, to build a school completely from scratch.
"A solid body of research shows the cost-effectiveness of early childhood development in helping to prevent achievement gaps, boost school achievement, promote better health outcomes, improve our workforce, increase productivity, and reduce the need for costly social spending."
Why build schools?
There are currently 90,000 children who are unable to attend preschool in Serbia.
Every child deserves to have access to a safe environment in which they can learn and play. We believe that an investment in schools for our youngest citizens is an investment that will yield the greatest possible return: healthy, productive adults who will contribute in positive ways to society. Let's give those 90,000 children the best chance we can. Let's give them the schools they need to thrive.
Teacher Support
Working with local government, we educate, train, and empower teachers to ensure that our children receive the best possible education. We know that well supported and informed teachers are the key to a thriving school.
"The influence of teachers extends beyond the classroom, well into the future. It is they who shape and enrich the minds of the young, who touch their hearts and souls. It is they who shape a nation's future."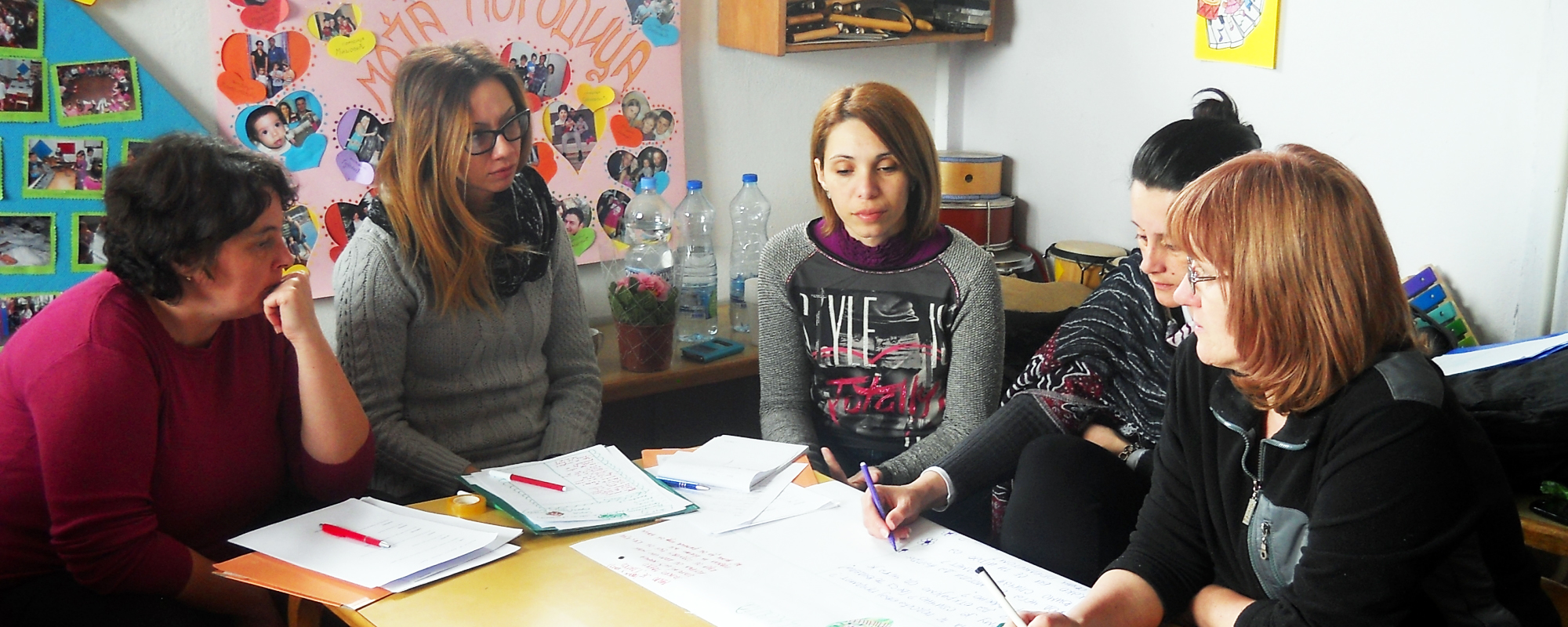 Development Programs
Children are the most valuable members of society. An educated, hopeful child is a promise to the future that the world will be a better, kinder place.
When we nurture and encourage our children through education and positive engagement, we are first and foremost contributing to a future society where organizations like this one won't need to exist.