485
❤
This Month
38,378 Total Hearts
Donate your hearts to this project
KISORO COMMUNITY VOLUNTEERS ASSOCIATION
Education, Research, Agriculture. Environment & Conservation, Orphans Programmers, Health & Sanitation
Kisoro Community Volunteers Association was founded in 2001 and It is registered NO. DGCS/441 as NGO/CBO with the directorate of community based services in Kisoro District UGANDA. As a host organization for volunteers for our local communities, it liaises and links international volunteers' organizations, volunteers, women groups, universities, schools, orphanages, hospitals, academic institutions and other non-academic institutions in kisoro District. The volunteers in turn provide capacity building and skills development to various professionals in our local communities.
This uplifts the quality of the services offered to the people and the District.
And also helps to enhance development through increased opportunities / contacts with the international world.
The association has an office in Kisoro town which is run by a CEO/director,coordinator and volunteers, The office organizes service programs and identifies programs for volunteers.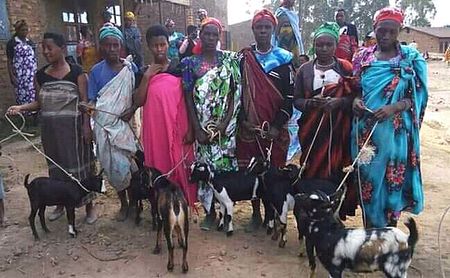 KISORO DISTRICT
Kisoro District is one of the Districts of Uganda. It is situated in the extreme part of the southwestern region of the county. It is bordered by Rwanda and Democratic Republic of Congo. Rugged valleys, spurs plateaus and hills characterized it. It's mainly a high altitude area-well over 1800meters above sea level. One of the prominent features in this place is the dead volcano of Muhavura Mountain. It has two rainfall peaks, one in January and one in September. It's generally a cold place with a mild – cold climate.
Due to its difficult terrain and big population, there are a lot of challenges faced by the inhabitants: depend mainly on agriculture, producing little for substance.
However, despite the above problems, it's also blessed with beautiful scenery and good resources like; the endangered mountain gorillas which attract large numbers of tourists from allover the world.
OUR MISSION
Sustainable development programmes are meant to improve people's living conditions through education, research, healthcare, community sensitization, community development work, nature and Environmental conservation, Food and Agriculture and nature resource management by sensitizing our communities through the above programmes. And by empowering people, increasing their capacity to do which they have determined is important for their future.
THE ASSOCIATION PROJECTS
Kisoro Community Volunteers Association believers strongly in the holistic approach require that such projects be planned, designed and managed within the broader development needs of community development and environmental considerations. The association therefore believers in long-term solutions to development problems through sustainable and environmentally sound natural resource management.
Finances
Kisoro community volunteers association has limited funds of its own. Outside support is essential to continue service programs for the communities and meet the need for new service programs in Kisoro District and build up the association's facilities and projects .
Objectives of the Association
To identify and organize service programs for international volunteers organizations, donor agencies, academic institutions and for the individual volunteer.
Developing sustainable contacts with volunteer's organizations from different parts of the world to provide volunteers service to the Kisoro communities in various institutions e.g schools, hospitals, development programmes etc.
Improve skills of women through on-job training/capacity building provided by the volunteers.
Promote social; and economic development through improved skills for the local community.
Build contacts with the international world to enhance opportunities for development.
Goals/Activities:
To mobilize volunteers internationally for the implementation of various programmes in the district.
To run the affairs of the Association as a community based Organization.
To cooperate with local government and other institutions that are a stakeholder in this area.
To mobilize resources locally and internationally to execute programmes and implement projects in the District.
To extend technical support through out reach programmes organized by the volunteers association.
Community Development works
Meaningful sustainable development must directly benefit the people. All development programmers and projects are meant to improve people's sensitization, community economic development through micro finance institutions, gender issues and working with local governments to help improve on the skills of the staff which improve on the method of delivering services to the people.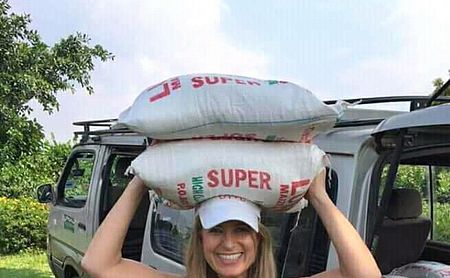 RESEARCH
Kisoro Community Volunteers Association. Main objectives is to promote research and development into continued law income in Kisoro District and to disseminate the results of any sustainable such research. Kisoro community volunteers association has developed a strategy for action against poverty and is seeking partnership or close collaboration with any individual, organizations, companies, institutions, societies and associations, which have objects altogether or mainly similar to those of the association
ACHIEVEMENTS
Kisoro Community Volunteers association has since 2004 diligently developed its reputation for delivering good quality projects through our affiliated local partners, extensive market research with its target communities and building strong partnership with women groups, community based organizations, institutions and schools.
Professional delivery on community projects, the ability to identify market sectors with potential opportunities for raising revenues and a firm commitment to empowering these people to see themselves as part of the solution to social problems facing these communities.
LASTING IMPACT
Our one goal is to reach out to as many women as we can and offer them hope for the future. Your donation allows KISORO COMMUNITY VOLUNTEERS ASSOCIATION to achieve our dreams.
• KCVA operates a 100% donor promise. Being entirely volunteer based means that everything you donate is effectively handed straight to actives of women
in need.
• Each project we run is funded... on a shoe-string budget. This ensures no wastage with each and every $ we spend.
• We help the neediest woman. We have a thorough registration process that guarantees the women in the most distressing situations benefit from our work.
• Administration fees are kept at a minimum. .
• We work in areas other organizations do not, by reaching the remote villages we help woman who have otherwise been overlooked.
OUR AIM
The basic aim of the Association is to provide internship and expertise employment to volunteers who in turn provide services to women groups, local communities, schools, orphanages, government Organizations, individuals and other institutions involved in the general well being and development of the District. Their services desiged will be to strength and enable the local communities, Organizations, Agencies and individuals in their efforts to achieve development on a sustainable basis, which will boost economic growth in Kisoro poor communities. This will increase the basic services for those some poor.
We look forward to your support and to work with you in the implementation and achievement set out for this noble cause.
http://websitesforcures.org/othersites/wfc/ClientDemos/kisoro/goatsforthefuture.html
Facebook: https://www.facebook.com/KisoroCommunityVoluneersAssociation/